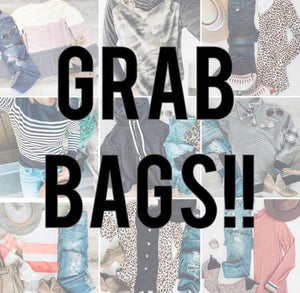 Grab bag women's - you will get 3 items picked from us
Regular price
$35.99
$0.00
Unit price
per
It's that time again 
these are some of our best sellers !!
stock needs to be cleared asap
3 items will be sent for 35.99. That's less then $12 and item.  Sizes small med large xl 
Order  now.  This is so much fun !!  It's like buying a surprise gift for your self.   Plus you get 3 of our best items at amazing prices. 


just a reminder !!!  These items are not returnable!!
we will do our very best to not send you something you bought already.  If you don't love the fit then (which I doubt will happen then your can gift it to someone :)
---